Tampa is an exciting city, rich in history with unlimited possibilities for the future. From our vibrant downtown and diverse neighborhoods to our universities and businesses, Tampa is home to a blend of cultures and traditions that make up the unique fabric of our community. It's no surprise that Tampa, the nation's 55th largest city, has been selected time and time again as host to major conventions, NFL Super Bowls, and the 2012 Republican National Convention. We are home to some of the country's best destinations and attractions, including Busch Gardens, the Florida Aquarium, and Lowry Park Zoo, making Tampa a top tourist destination. City Government is working constantly to improve the overall quality of life in our community. We are committed to public safety, strong neighborhoods, and economic growth. These goals are reflected in our daily decisions as well as on our website. With over 5,000 pages of information that include city contacts, online business services, and upcoming events, TampaGov.net has more than 23,000 visitors a day. The online Customer Service Center is a one-stop shop that allows you to submit a request and track its progress online twenty-four hours a day, seven days a week. Whether you need to make a payment or are interested in relocating your business to Tampa, our website is able to provide the exemplary customer service that we pride ourselves on here in Tampa. Built on a foundation of rich history and strong spirit, Tampa is a city that continues to move forward and thrive. Whether you are living in Tampa, doing business in Tampa, or visiting, you will soon see why Tampa is full of possibilities and friendly people. You can enjoy a stroll along the Tampa Riverwalk, take in a show at the Straz Performing Arts Center, visit the Tampa Museum of Art, enjoy a day at the Glazer Children's Museum – or better yet catch a Buccaneers, Lightning or Storm game.
During her 27 years as a Tampa Police Officer, Chief Jane Castor has built a reputation for working side by side with citizens, neighborhood leaders, activists and business owners to solve crime problems and improve our community. Those strong partnerships are now the foundation of the Department's crime reduction strategy, leading to unprecedented success in making Tampa a safer city. Since it's induction in 2003, Chief Castor's Focus on Four crime reduction plan has been the driving force behind Tampa's 61.5% reduction in crime. Chief Castor was elected president of her police academy class and quickly moved through the ranks. She has served in nearly every capacity within the Department from Patrol, Narcotics, Family Violence and Sex Crimes to Criminal Intelligence, the Field Training Program and Administration. In 2003, then Lieutenant Castor assumed the lead role in the Department of Homeland Security's Tampa Bay Urban Area Security Initiative (UASI), she has become a pioneer in using homeland security trends in local law enforcement. Her dedication to the community reaches far beyond her role within the Tampa Police Department. Chief Castor serves on numerous boards in our community and continues to work with and mentor at risk children. Jane attended the University of Tampa on an athletic scholarship in Basketball and Volleyball, where she earned a Bachelor's of Science in Criminology. In 2006, she was inducted into the University's Athletic Hall of Fame and in 2010 was the recipient of the Alumni Achievement Award. Jane also holds a Master's of Public Administration from Troy State University and is a graduate of the prestigious FBI National Academy.

Most notably, Chief Castor was named Law Enforcement Executive of the Year by the National Association of Women Law Enforcement Executives.

Ana Cruz
A Tampa Native, Ana Cruz currently manages Floridian Partners new Central Florida practice, located in Tampa. Ana brings over 13 years of experience in lobbying, advocacy, and political consulting to Floridian Partners. During her career, Ana has represented a wide array of clients throughout Central Florida in both the private and the public spheres. From 1998 until 2000, Ana served as an aide to Florida Representative Bob Henriquez. Ana was instrumental in managing two successful campaigns in a district that is key for Florida Democrats. During the 2000 Presidential Campaign, Ana was named as the Deputy Florida Finance Director for the Gore Lieberman campaign. In that role, she assisted the national campaign with raising record amounts of money during this country's most competitive Presidential election. After the 2000 Presidential campaign, Ana served two years as Senator Bill Nelson's West Florida Regional Director before being tapped to become the Executive Director of the Democratic Party of Florida. Prior to joining Floridian Partners, Ana founded and managed her own successful Governmental Affairs and Public Advocacy practice. Since 2004, Ana has used her extensive political experience in Central Florida to successfully advocate for several high profile clients, including Verizon, Motorola, and the Orlando Magic. Ana has worked on a range of different issues and legislation. From 2004 to 2006 Ana worked on Verizon's installation and launch of their new FIOS product while negotiating a new cable franchise within both Hillsborough county and the City of Tampa. In 2010 and 2011, Ana was brought back on to advocate for Verizon on a state and local level. Now, Verizon is recognized as a leading cable, internet, and phone service provider in the Tampa Bay Area, a market that would have been impossible to capture without aggressive and thoughtful public advocacy. Visit Website!
State Representative Janet Rifkin Cruz
State Rep. District 58
·
Jan 2010 to present
District 58 encompasses West Tampa, Seminole Heights, Town and Country, Egypt Lake and several other neighborhoods!
Lisa Figueredo, Cigar City Magazine
Cigar City Magazine is the vision of Lisa M. Figueredo who feels passionately about her blended culture, history, and family.

We have all been told stories by our parents, grandparents, abuelos, abuelas, nanas, nanos, tios, tias, zios and zias. The stories captivated us and we always asked questions. "What country did our family come from? How did they arrive? How did they live?" We were always amazed as the stories of our families unfolded, and we felt proud of our heritage. We felt a little sad as well, since we would never have a chance to meet some of these wonderful relatives.

We all have a responsibility to keep these stories alive by passing them on to our own children. By sharing the past, our children will come to know their roots and recognize the foundation of love and family they can carry with them into the future. They will become the voices of our ancestors. "Rediscover. Remember. Relive." In the pages of Cigar City Magazine.
Pedro Galvez - Coming Soon!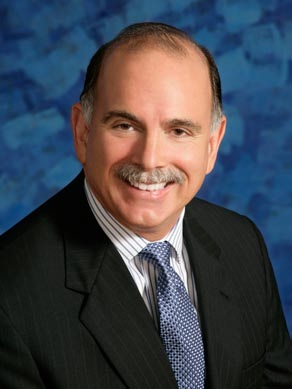 Richard Gonzmart, Columbia Restaurant
4th Generation Family Member

Richard Gonzmart's education in food preparation began when he was born. He is the great-grandson of Casimiro Hernandez, Sr., the founder of the world-famous Columbia Restaurant in Tampa's Historic Ybor City. The Columbia was founded in 1905 and is the oldest restaurant in Florida, and the largest Spanish restaurant in the world. Richard's practical experience in the food industry began at the early age of 12, when he started spending summers as an apprentice cook in the Columbia kitchen. He graduated high school from Tampa's Jesuit High School in 1971 and continued at the University of Denver School of Hotel and Restaurant Management and attended the University of Madrid, Escuela de Hosteleria. He is now president of the Columbia Restaurant Group, which includes six Columbia Restaurants, one Columbia Cafe and two Cha Cha Coconuts, a tropical bar and grill. Read more about Richard! (Note: The Columbia is NOT competing in the Sandwich Competition!)
As a Tampa native, John Melendez has certainly had a lifetime to become proficient in spotting and taste-testing some of the best Cuban Sandwiches! Mr. Melendez is a local transportation engineering consultant and serves on the HART Board of Directors because he is passionate about helping to lead this community in building transportation solutions. Recently, he met national sports legend and Tampa hometown hero, Coach Tony Dungy, as the prize for winning a contest to define "servant leadership," sponsored by the World LEADERS Group, Inc. Sharing this once-in-a-lifetime experience with his father, he said it was "an incredibly spontaneous yet memorable opportunity to meet a man who is deeply respected in our Country, and who has earned it."
John Oliva
President, Oliva Tobacco Company
Often referred to as the Tobacco Kings, the Oliva family is also known as the first family of Tobacco.
Son of founder Angel Oliva, Sr., John Oliva has been the President of Oliva Tobacco Company since 1980 and serves as its Chief Executive Officer.
In 2006, the Tampa City Council was so impressed with the business, civic and charitable contributions of Angel Oliva, Sr during his lifetime in business in Tampa that in it voted unanimously to rename 18th Street in Ybor City after the cigar tobacco icon. Visit Dedication page! Check out Video of Ceremony!
Mr. Oliva served as Sectional Vice President for Computer Complex, Inc. He has been a Director of 800-JR Cigar, Inc. since March 1997 and Oliva Tobacco Company since 1980. He serves as a Director of USAmeriBank. He served on the Board of Directors of JRCIGARS, Inc. Mr. Oliva served on the Board of Directors of the Independent Bank until its acquisition by The Bank of Tampa and also served as Financial and Management consultant to Cox Wholesale Seafood. Mr. Oliva holds memberships in The Jesuit Alumni Association, The University of Florida Alumni Association, The University of Florida Lettermen's Club, The Tampa Chamber of Commerce, The Ybor City Chamber of Commerce, Exchange Club of Tampa, Palma Ceia Golf and Country Club, The Cuban Club, The Centro Asturiano, The Italian Club, The Krewe of Sant Yago, The Knights of Columbus and is a member of St. Patrick's Catholic Church. Mr. Oliva graduated from the University of Florida in 1966 with a BS in Industrial Engineering.
Mike Suarez
City Councilman
Mike Suarez is a third generation resident of Tampa, with deep roots in West Tampa. After graduating from the University of South Florida with a Bachelors degree in Political Science and while completing work on a Master of Public Administration degree, Mike began working as an unpaid intern with Senator Bob Graham's office in Tampa. Within a few weeks he became a part time Staff Assistant and he eventually rose to take the Central Florida District Representative position in 1990. In his work for Senator Graham, Mike learned the finer points of serving the public interest. In 1993 Mike left public service and began a career as an insurance professional working in several capacities. His 18 plus years in the business have included positions as a designer of insurance products for specific industries, insurance agency owner and currently as a producer and commercial risk manager for Insurance Office of America (IOA).

Prior to his election in 2011, Mike was involved with numerous local charities and professional organizations. He was the President of the Guardian Ad Litem Guild (renamed Voices for Children), served on the subcommittee for Urban Enterprises Initiatives and was Chairman of the Water Resource subcommittee for the Greater Tampa Chamber of Commerce. He has also been a Board Member and past President of the Insurance Agents of Greater Tampa, a board member of the Centro Asturiano de Tampa and a board member of the Macfarlane Park PTA. From 1997 to 2004 Mike has helped select candidates to the U.S. Naval and Air Force Academies for Senator Graham and since 2005 for Senator Bill Nelson. He previously served the City of Tampa on the Civil Service Board and was Chair of the Equal Business Opportunity Advisory Committee.
Boards/Committees:
Public Works Committee, Chair
HART, Board Member
MPO, Board Member
Tampa Historic Streetcar, Board Member
Mike has been married for 20 years to Laura Ankenbruck and they have three sons, Vincent, Anthony and Nicholas.
Tampa Steve Cannella - Tampa Natives Show